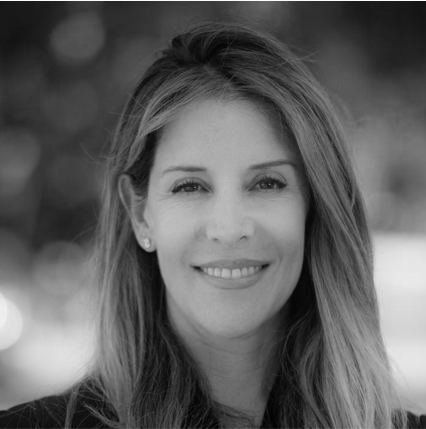 Laura Kreiss
Founder/CEO
Entrepenur, inventor, real estate developer and philanthropist with a passion for international relations, community leadership and children. A current member of Scripps Foundation. A dedicated advocate to research in search of the cure for Cancer. Laura also has a passion for film, theater and television production. Partner to James B. Harris film producer and director, former partner to icon Stanley Kubrick. Current member of the board of directors to Film for Posterity and a former professional tennis player.
Personal note ~ Change starts simply, when one person decides to give to a purpose bigger than themselves.
We ask ourselves, what would it take to make a difference? The answer is simple…. Never doubt that a small group of thoughtful, committed citizens can change the world "indeed is the only thing that ever has" is this ethos that drives us to unite for change, whatever the cause, a foundation, institution or personal journey.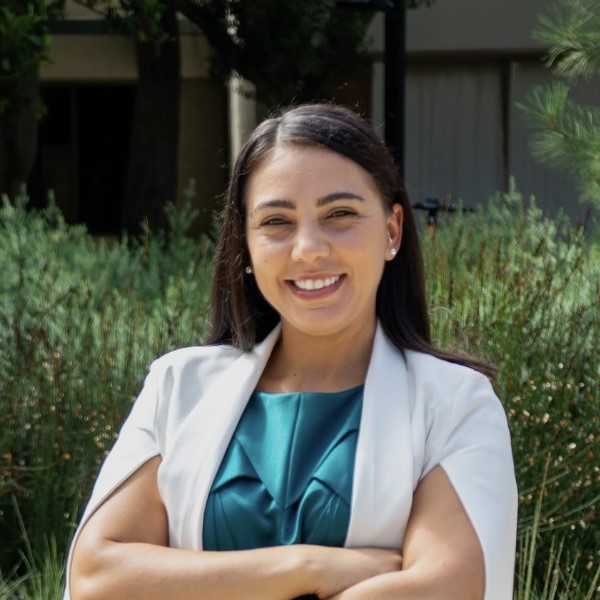 Federica Bucca
Executive Director
Federica A. Bucca (FehD-eh-RIY-Kaa) is an educator and strategist at her core. An equity-minded leader committed to strategically positioning organizations to advance their strategic goals within their organization and with their constituents. As Executive Director, Federica helps Changegiving and its partners amplify their impact and of the communities they serve by supporting the organization's strategic partnership development and engagement with external stakeholders including nonprofits, public and private organizations, and individual community members.
With foundations in counseling, facilitation, and management she has spent her career working with organizations on their goals to advance teaching, diversity, equity, and inclusion (DEI). Her experience working with colleges/ universities, such as Stanford University, Providence College, and University of California San Diego, nonprofits, public and private organizations provided her with a multifaceted view of the unique challenges and opportunities organizations face, and how to work together through them.
A first-generation college graduate, Federica received a bachelor's degree from Eastern Connecticut State University and a master' degree from Providence College. Federica is a lifelong learner. Since the age of 15, she has been helping underrepresented communities, connecting people to resources in order to better their quality of life. From volunteering in her local high school in Hartford, Connecticut, teaching and leading in various schools on the east and west coast to advocating for and representing BIPOC families, Federica has always been drawn to building bridges of understanding and promoting access in underserved communities.
[More...]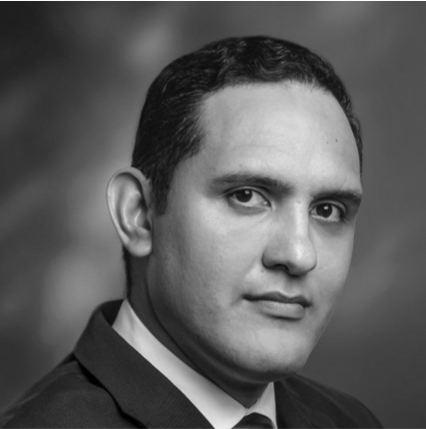 Vladimir Rivera
Head Of Privacy & Security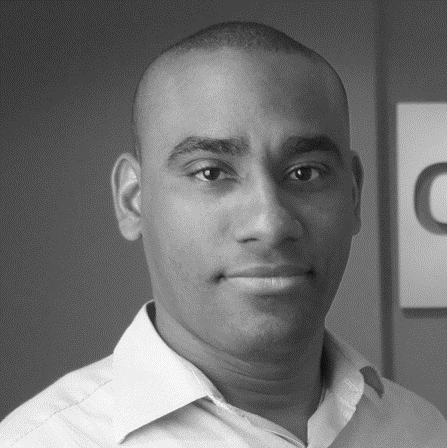 Gerardo Nuñez
Head Of Engineering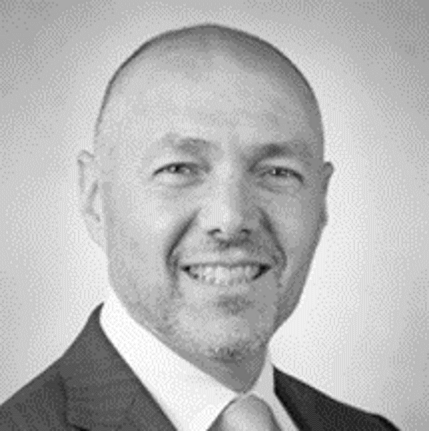 Ezra Cohen
Advisor
"Dr. Ezra Cohen is a medical oncologist and Division Chief of Hematology/Oncology at UC San Diego Moores Cancer Center. He is an internationally recognized leader, researcher, and clinician whose career has focussed on oncology drug development. Dr. Cohen obtained his medical degree from the University of Toronto and received post-doctoral training at University of Toronto, Albert Einstein College of Medicine, and University of Chicago. He joined UCSD as a Professor of Medicine in 2014. His roles also include Associate Director for Clinical Science and co-Leader of the Solid Tumor Therapeutics program at Moores Cancer Center as well as co-Director of the San Diego Center for Precision Immunotherapy.
Dr. Cohen has published over 200 peer-reviewed manuscripts and his work has been extensively cited. He has served in multiple roles with national and international oncology organizations such as the National Cancer Institute, American Cancer Society, American Association for Cancer Research, American Society of Clinical Oncology, and European Society of Medical Oncology. In 2019, Dr. Cohen was named as medical oncologist of the year by the American Cancer Society regional chapter."
[More...]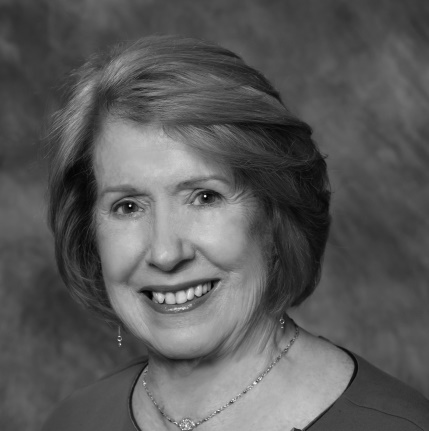 Esther Rodriguez
Advisor
Esther was born into a close, loving family in Cuba. Her mother inspired her passion for philanthropy and music; her father, a prominent surgeon, instilled leadership qualities. In the 1960s, the Cuban Revolution forced Esther and her family to flee, leaving behind their home and all of their possessions. Through resilience and hard work, they achieved the American Dream.
Her career in international consumer products began in Chicago. In San Diego, she became a pay-per-view television pioneer, with remarkable achievements in expanding digital satellite television in the Americas and Asia-Pacific. In 1996, she retired from corporate life, founding a consulting firm serving prominent entertainment and telecommunications clients worldwide.
Esther has served on the boards of public and private non-profit organizations. Her volunteerism has focused on fundraising for arts education, including The Old Globe Theater as a Globe Guilders, the San Diego Master Chorale as advisory board chair, and the San Diego Symphony Notables. She has mentored local companies at the Chairmen's Roundtable and supports family charities including Ronald McDonald House as co-founder of the Day of Joy/Latinas y Amigas event; Miracle Babies; The Country Friends; Scripps Spinoff; and The March of Dimes. Esther is also advisor to The Immunotherapy Foundation, dedicated to treating and eradicating HPV-related cancers, and the Tea3 Foundation in support of children, the military and animals.
A loving mother and grandmother, Esther has also become a mentor and role model to many young men and women. She has taught them what her mother often told her: "When life hands you lemons, make lemonade." For Esther, life is sweet now.
ANDREA NAVERSEN FOR WOMEN OF DEDICATION 2020/21
[More...]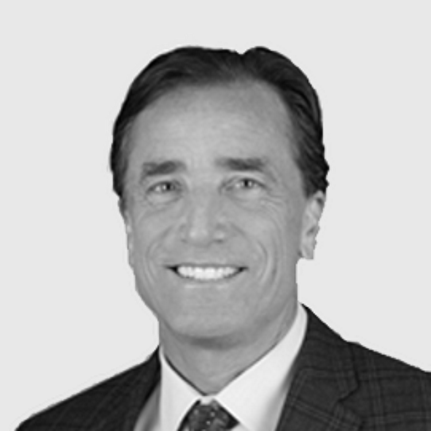 John Kraemer
Advisor
As a wealth and philanthropic advisor, John brings more than 30 years of experience in estate insurance planning, family wealth transfer and governance, charitable oversight and gift planning. He helps clients align their goals and objectives from a family, business and philanthropic perspective. With the Kraemer Insurance Partners team and his clients' trusted advisors, he creates a synergy of talent, education, and resources; providing a dynamic multidisciplinary team approach in creating and implementing innovative and efficient planning solutions for families and the charities they support.
John's family office and business experience come from his role as Chairman of the Board for Kraemer Land Company, a family office operating in Southern California. All 140 family owners are descendants of early land grant settlers in Southern California, with Orange County business and real estate roots dating back to the 1860s. The Kraemer family has a long history of creating communities. Today the company continues to diversify the family's real estate portfolio with in-fill residential, commercial projects, joint ventures, and lending. John's role is to provide oversight to the executive management team with the company's acquisitions, strategic projects, forward vision, and portfolio optimization.
John also serves in an executive role in several businesses beyond Kraemer Land Company, including additional family real estate businesses. John also is an owner and investor in his family's Shake Ridge vineyard in the Sierra Foothills and Yorba Wines in Napa.
John has held the professional designation of a Certified Specialist in Planned Giving (CSPG) since 1995. He currently co-chairs of the Planned Giving Advisory Committee for the La Jolla Institute for Immunology, as well as serves on the Professional Advisor Council for the Rancho Sante Fe Foundation. John also serves as trustee for both a private foundation and charitable remainder trust.
John lives in Del Mar, California with his wife Cim and is the proud father of three adult children.
[More...]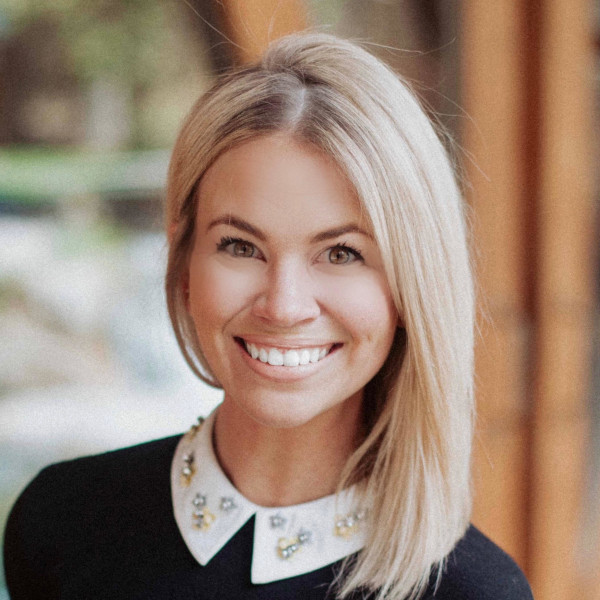 Kara Parkey
Advisor
Kara Parkey is Chief of Staff at MX, a $1.9 billion dollar valuation financial technology company based in Salt Lake City, Utah, reporting directly to and working alongside MX CEO, Jim Magats. Kara started her career as a CPA in the valuation & audit practices at PWC in New York and Nashville, respectively. In 2016, she joined Built, a fintech startup in Nashville with less than 20 employees at the time. Over the course of her 4-year tenure with Built she wore many hats, and helped build out their sales and sales operations teams, owned partnerships, led Built's international expansion into Canada, and saw the company through their Series B round. Kara then joined MX Technologies on the strategic partnerships team, started working with investors on GTM activities, and was promoted to the executive team as Chief of Staff in October 2022. Kara has also served on the board of the Association for Financial Technology (AFT) for 4 years and is the current President for the 2023 fiscal year.
[More...]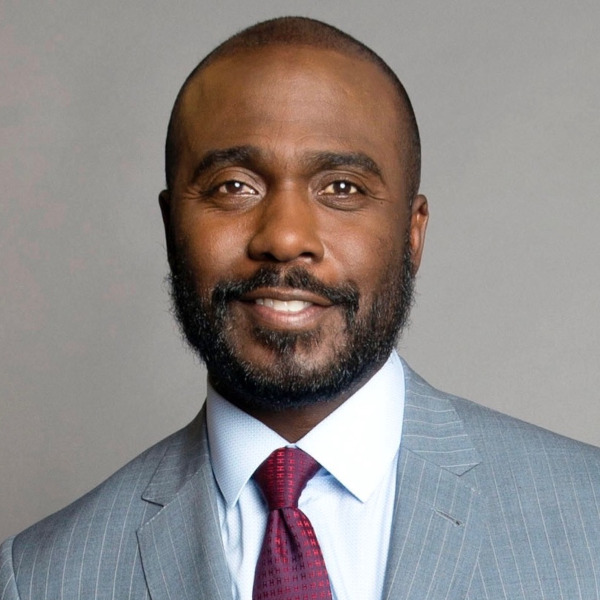 Marshall Faulk
Advisor
Marshall Faulk is a former NFL football player who dominated as one of the highest achieving runningbacks of all time. He earned his Bachelor of Science in Business Marketing at San Diego State University, where he was a three-time All-American football player. Faulk was the second overall pick in the 1994 NFL Draft. During his time in the NFL, he played five years for the Indianapolis Colts and eight years for the St. Louis Rams.
Faulk is a 7-time Pro Bowler and was named NFL Player of the Year in 2000. He is a member of the Greatest Show on Turf, a name given to the St. Louis Rams team that appeared in two Super Bowls and won Super Bowl XXXIV. Faulk is one of only three NFL players to attain 10,000 rushing yards and 5,000 receiving yards, and the only to amass 12,000 yards rushing and 6,000 yards receiving. In 2011, Faulk was selected for the distinct honor of being inducted into the Pro Football Hall of Fame. He also worked as a Pro Football analyst for NFL Total Access, Thursday Night Football, and NFL Game Day Morning on the NFL Network.
Along with his passion for football, Faulk has always had an entrepreneurial spirit. He purchased 8 Popeyes franchises in 1999 that he grew to 22 locations in a 5-year span. In 2000, he helped launch Midwest Elevators, a company that handled the contracts of all government buildings in Indianapolis & St Louis. Midwest became the #1 service provider in both areas. In 2003 he partnered with his agent Rocky Arceneaux, owner of Edge sports, to form the Alliance Management Group which represents athletes in football, baseball, and basketball. In 2015, Faulk established the San Diego chapter of T&M Urban Ventures, for the purpose of providing better education and housing conditions for low-income families. He is also the National Spokesperson for The Foundation for a Drug Free World.
Faulk's most recent passion project is Virtuity Financial Partners/WFG, which offers him the opportunity to use his platform to bring financial literacy to the masses. Just as he did in football, Faulk brought the same fire to WFG to create his legacy. Opening an office in San Diego, CA before he was even licensed, Faulk quickly built a massive team and became an SMD during the pandemic - just a few months after getting licensed. He now has over 70 licensed agents in all 50 states with over 300 on his team and is already $300,000 earner. His leadership has been instrumental in shaping the Virtuity hierarchy and is a 3x hierarchy MVP. In addition to partnering with NFL Alumni, Pro Football Hall of Fame, and San Diego State University, he loves that he is able to provide financial education to the various communities he has lived.
[More...]